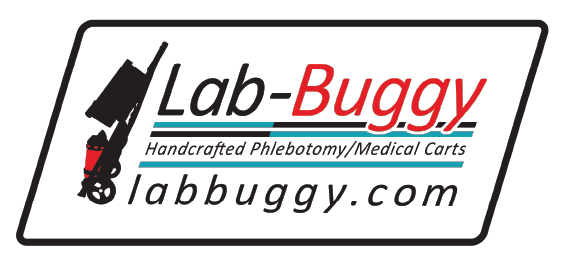 "Lab-Buggy gives Medical Professionals a Self-Contained, Mobile Work Station that is Collapsible, Lightweight and Helps You Easily Connect with Your Patients… Lab-Buggy was Awarded a Utility Patent for its 'Lean, Lock and Roll Design' in January of 2021…"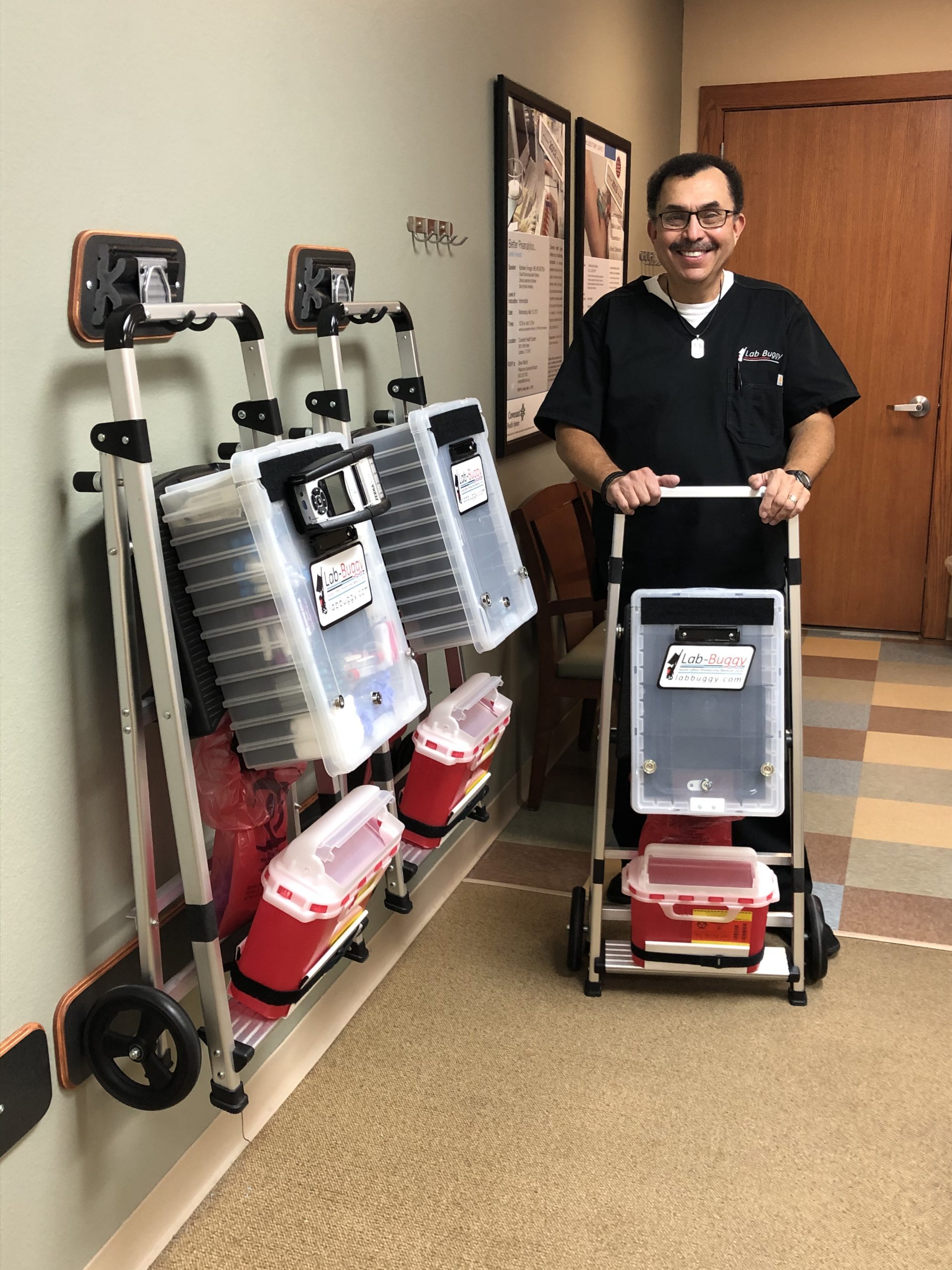 Lab-Buggy Phlebotomy/Medical Carts
"The Key to a Great Invention is Creating Something that will – Without Question – Solve a Problem." – Steve Madrid PBT (ASCP)
I have worked as a Phlebotomist, Phlebotomy Educator and Phlebotomy Supervisor since 1983. The Phlebotomy Problem I kept encountering had to do with Maintaining Good Organization with the Tools and the Supplies. I Invented the Lab-Buggy Phlebotomy/Medical Cart in order to make the Work –
Safer – Faster – Easier – And – More Fun To Accomplish
I was Awarded a Utility Patent for my Invention by the United States Patent and Trade Mark Office in January of 2021.
With Passion and Love for What I Do,
Steve Madrid PBT (ASCP)
Inventor/Founder
Lab-Buggy LLC
The Art of Phlebotomy requires people with Passion, Compassion, and Attention to detail.  Lab Buggy was designed to provide impeccable organization and streamlined utility for Artists of Phlebotomy and Professionals in the Medical Field.

-Steve Madrid PBT, (ASCP)
What kind of Music catches your Attention??              I have been drawn to music since I was very young.  When I was in the 5th maybe 6th grade, my parents bought me a portable 45 disc record player.  It was one of my first explorations into finding my identity...
Only weighs 20 lbs or less. fully Loaded and ready to Work.
Designed on an Ultra-Lightweight Aluminum Frame attached to 2 Silent Running, 7 Inch Wheels that will Ergonomically Follow you wherever you need to go, AS FAST AS YOU NEED TO GO, Including Up and Down Stairs if needed.
Patented "Lean, Lock, and Roll" design that enables it to Stand Upright, Snap open—Ready to Work, or Collapse Closed for Easy Transport and Storage.
A large Customizable, Lockable, Compartmented Tool Box to hold all the Tools You need and your Bagged Specimens as you make your Rounds.
Has a Standard, Large, Easy to Access–Disposable Sharps Box with a Lid that closes on its own when laid down.
Smartly Located, Disposable Biohazard Bag for Leftover Gloves and all your other Leftover Trash.
A place to carry your Handheld Label-Maker and a Clip to hold your Paperwork.
Collapses and is Ultra-Light, and easily fits into the Trunk of a Compact Car when you make Mobile Phlebotomy Rounds.
I am a Phlebotomist with 38 years of Experience who invented Lab-Buggy in order to help make the Art of Phlebotomy for Phlebotomists and other Healthcare Professionals out there–
Safer
Faster
Easier
And – More Fun To Accomplish-